Elite Bad Credit Loans
Simple Online Request. Quick Credit Decision. Good Credit Not needed.
High

-End Information

Security
256-bit SSl

Encryption

TLS Security

Best Practices
Getting a fast loan with bad credit has never been more simple! Many people have fallen on hard times, and it can sometimes result in a bad credit score. Whether it's because you didn't send in your payments on time or you weren't able to pay a debt off, it makes no difference. Once you have a bad credit score, it can be difficult to convince your banker to give you a fast loan. However, online loans are an option for people with bad credit. You need to spend a few minutes filling out a request form and then, once you send it off, the staff at Elite Bad Credit Loans will start looking for a lender who can help you.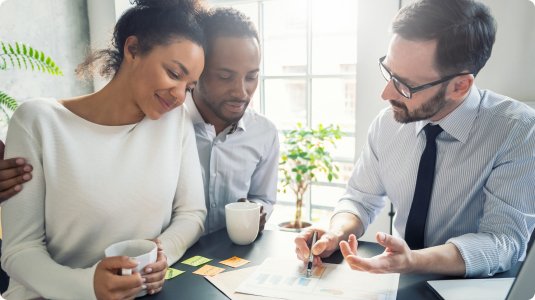 Get a Personal Loan
Complete an online inquiry form
Get approved for a bad credit load
Collect the money you need
Complete an online inquiry form
Get approved for a bad credit load
Collect the money you need
Getting Bad Credit Loans
Complete your online request form
Get acceptance for a bad credit loan
Review the loan's terms and if you agree, go ahead and sign.
Sign the offer and get your cash
Our Service
We will do everything we can to help you find a lender you can work with. Contact us today!
Many Credit Types Welcome
We will help you find a lender who can accept whatever credit score you have.
Online Inquiry Form
Your request form is online, so use your tablet, laptop or smartphone to access it and submit it any time!
Totally Safe
Don't worry about your personal information being compromised. We keep your form secure with full encryption technology.
Bad Credit Types Welcome!
Don't be worried about your credit score when you send us your request for a fast online loan. There are many online lenders who will accept requests from people with all types of credit history. Whether your current rating is great or not-so-good, you are still invited to send in your quick request. Remember, that we're not only sending out your request to one lender, but to many lenders! They will all have the chance to see your loan request and accept it.

When you get the lender's offer and sign it then the ball is really rolling. Your lender understands the urgency of your financial situation and will get your money to you as quickly as possible. Once you get it, you can feel free to use it however you want to. It doesn't matter to your lender how you will spend the money, so if you want to pay your bills or buy gifts for your children, it's fine. You won't have to follow a set of restrictions when you get the money

The only thing we're waiting for is to hear from you! Go to our website and send us your request today for help with an online lender.
What are you waiting? Get Started right now!
Get started on your path to quick cash today!